UK scientists believe the microscopic imperfections found on non-reflective surfaced could be the key to a unique identification fingerprint for almost any object from paper documents and passports to credit cards and product packaging. They have developed a system to scan a surface with a laser and generate a unique identity code that can be stored in a secure database and used to confirm the authenticity of an object by comparing a live surface scan with the stored ID. The technique is almost impossible to fool so could become an inexpensive method of combating fraud suggest researchers from Imperial College London and Durham University.
Russell Cowburn, Professor of Nanotechnology at Imperial, and colleagues explain how they have exploited the inherent random roughness of non-reflective materials to generate a unique code for almost any object with a non-reflective surface including passports, ID and credit cards and pharmaceutical packaging. The approach could quickly displace more costly security tags, such as diffraction gratings (credit card holograms) or security inks.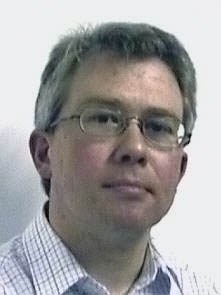 The researchers used the optical phenomenon of laser speckle to examine the fine surface features of various materials. A focused laser essentially scans the surface and the intensity of reflections is recorded to produce a digital signature for the surface, which can be stored in a secure database. The researchers tested the scanning technique successfully on matt-finish plastic cards, identity cards and coated paperboard packaging and were able to uniquely identify each object from its surface signature. The objects were still uniquely identifiable even after the team subjected them to rough handling, immersion in water, scorching, scrubbing with an abrasive cleaning pad, and scribbled on them with black marker pen.
Many scientists would have known that there were differences, Cowburn told us. What was not known was that it was possible to probe these differences in a simple, portable way and that the differences would be so robust against degradation, he adds, Without this, the differences in the surface aren't useful in security.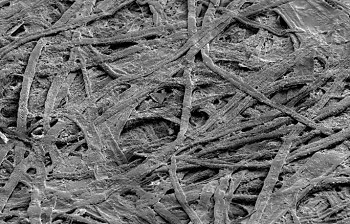 The beauty of this system is that there is no need to modify the item being protected in any way with tags, chips or inks – it's as if documents and packaging have their own unique DNA, explains Cowburn. This, he adds, makes protection covert, low-cost, simple to integrate into the manufacturing process and immune to attacks against the security feature itself.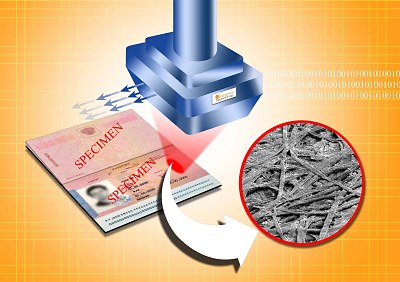 The researchers, who have spun-off Ingenia Technology to commercialise the idea add that their technology could prove invaluable not only in fighting fraud and theft but in preventing illicit use of breeder documents, such as birth certificates, in identity theft. Our findings open the way to a new and much simpler approach to authentication and tracking, says Cowburn. The system is so secure that not even the inventors would be able to crack it since there is no known manufacturing process for copying surface imperfections at the necessary level of precision.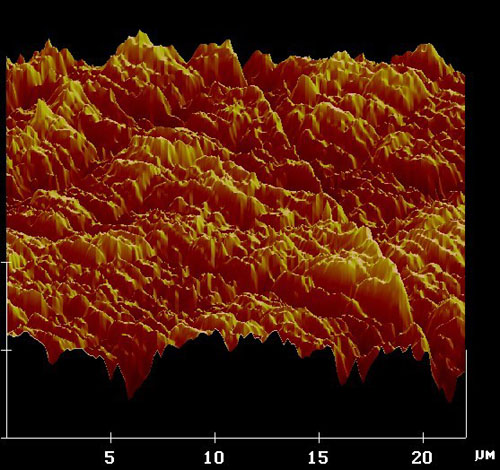 Further reading
Nature, 2005, 436, 475
http://dx.doi.org/10.1038/436475a
Russell Cowburn
http://www3.imperial.ac.uk/people/r.cowburn
Ingenia Technology
http://www.ingeniatechnology.com/
Suggested searches
lasers